Donate to The Home Stretch
Fundraising is well underway, but we can't do it without you!
Join the thousands of animal lovers who are supporting the building of a new home for lost, stray and homeless pets in Peterborough and the Kawarthas, and donate today. Visit ourpetproject.ca for the latest news on the Centre.
Did you know you can name a space in our new Centre?
We are proud to recognize our generous community of supporters. With a gift of $2,500 or more you can name a space within our new Animal Care Centre! Gifts can be pledged over several years. Many of our supporters choose to name a Dog Adoption Suite by pledging $25,000 over 5 years!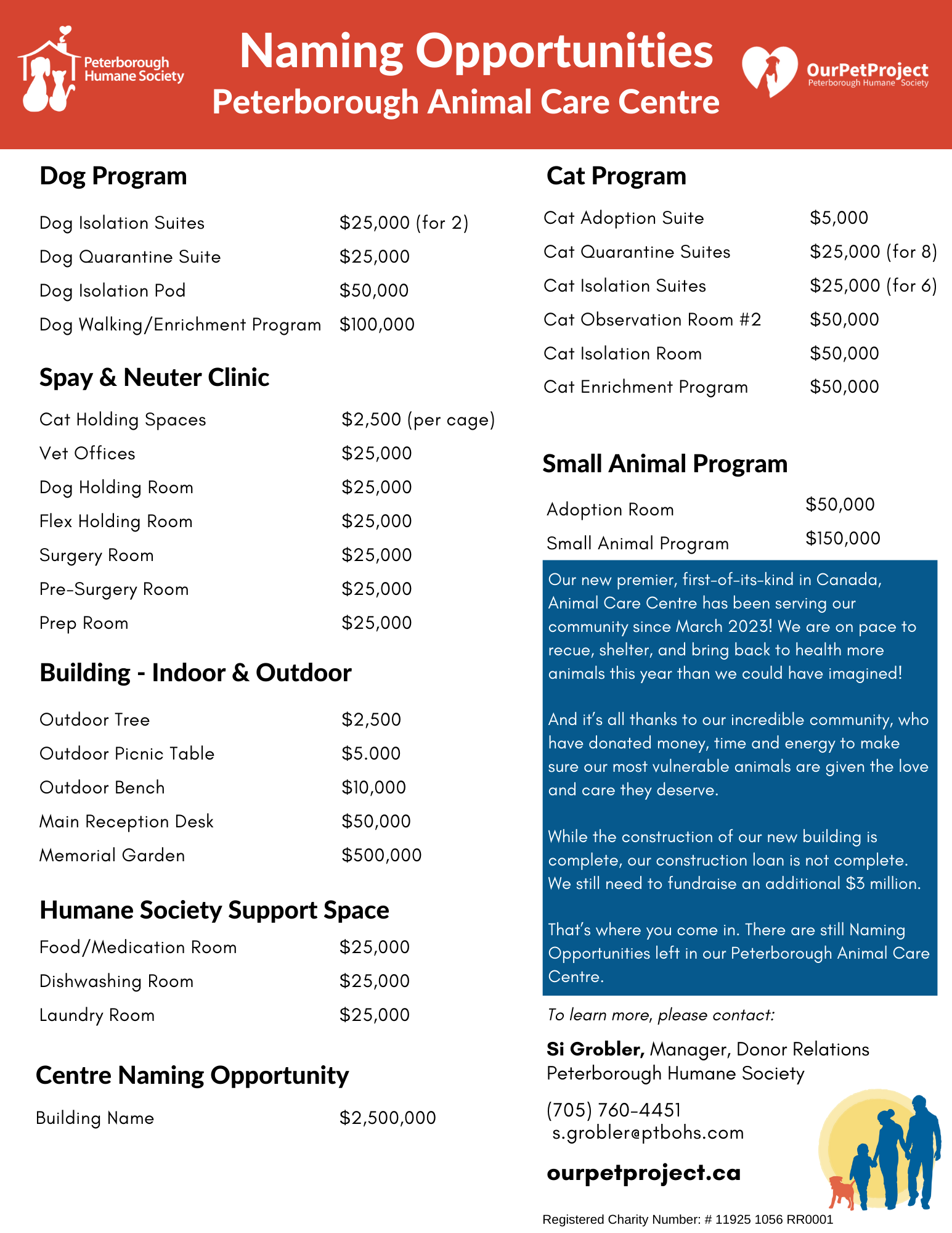 Curious about other naming opportunities? Contact Si Grobler, Manager, Donor Relations at s.grobler@ptbohs.com or 705-760-4451  to learn more.
Sign up for news and updates