Join the fun with Peterborough's largest pet charity walk
by studioptbo-hs | Media Releases | September 11, 2019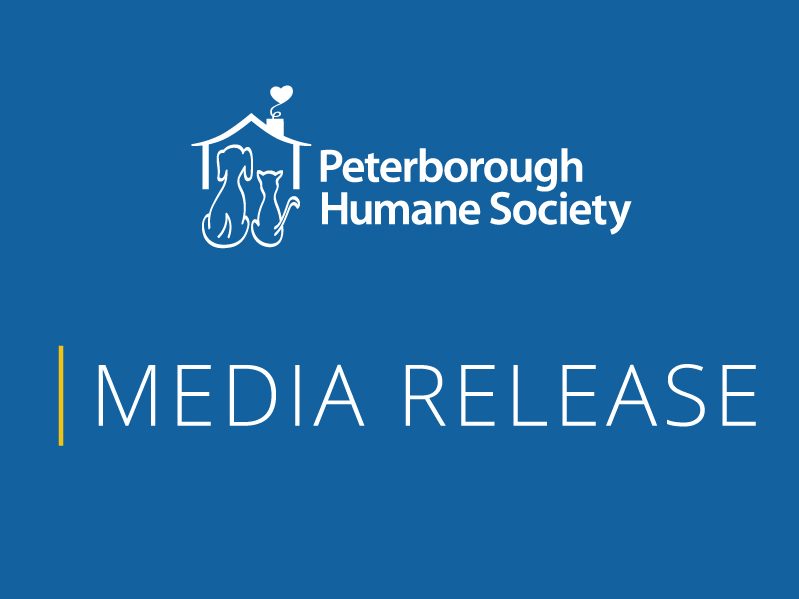 Sept 2, Peterborough, ON – It's September, which for most people means that Fall is in the air. However, dog lovers in Peterborough are excited for a different reason as they associate September with Strutt Your Mutt, the Peterborough Humane Society's annual fundraising walk.
This year's event is taking place on Sunday, September 22nd at Beavermead Park, and promises to be even bigger than before! Registration starts at 10am, and there will be loads of fun activities for the whole family, including the 1 km or 2 km walk, exciting vendors, games, a BBQ and much more!
Don't have a dog? You're still welcome to sign up as an individual or team and join fellow animal lovers in raising funds for the Peterborough Humane Society. The funds raised through this event help offset some of the cost associated with taking in and rehoming over 1,300 animals annually.
This year's honorary chair couple is Jay and Susan Sharp, with their adorable pug, Dewey. Both Susan and Jay are well-known here in Peterborough. When Jay is not hosting the Jay Sharp and The Big Breakfast show on Classic Rock 107.9FM, he loves bringing Dewey's personality to life with funny videos in support of Strutt Your Mutt. As co-owner of Brant Basics, Susan is a force to be reckoned with in the business environment. She's also very passionate about her community and is involved with several non-profits. The Peterborough Humane Society is fortunate to have this dynamic duo (or should we say trio?) on board as the faces of Strutt Your Mutt 2019.
This event would not have been possible without the contribution of the Peterborough Humane Society's sponsors. Particular mention should be made of the Top Dog sponsors – GM Financial, RBC, Mitsubishi and Random Acts of Green.
Head over to the Peterborough Humane Society's website, peterboroughhumanesociety.ca, to register and start fundraising! Every little bit helps to ensure that they continue to improve the lives of animals through rescuing, providing shelter, healing, facilitating adoption and reducing pet overpopulation.
Walk details
Sunday, Sept. 22, Beavermead Park
Registration 10 AM – 11 AM
Walk 11 AM – 1 PM
Media Contact
Isabel Botha
Marketing & Communication Coordinator
(705) 745-4722 X201        i.botha@ptbohs.com
Sign up for news and updates