Kawartha Downs donates $25,000 to the Peterborough Animal Care Centre
by Kassie Graham | Media Releases | October 25, 2022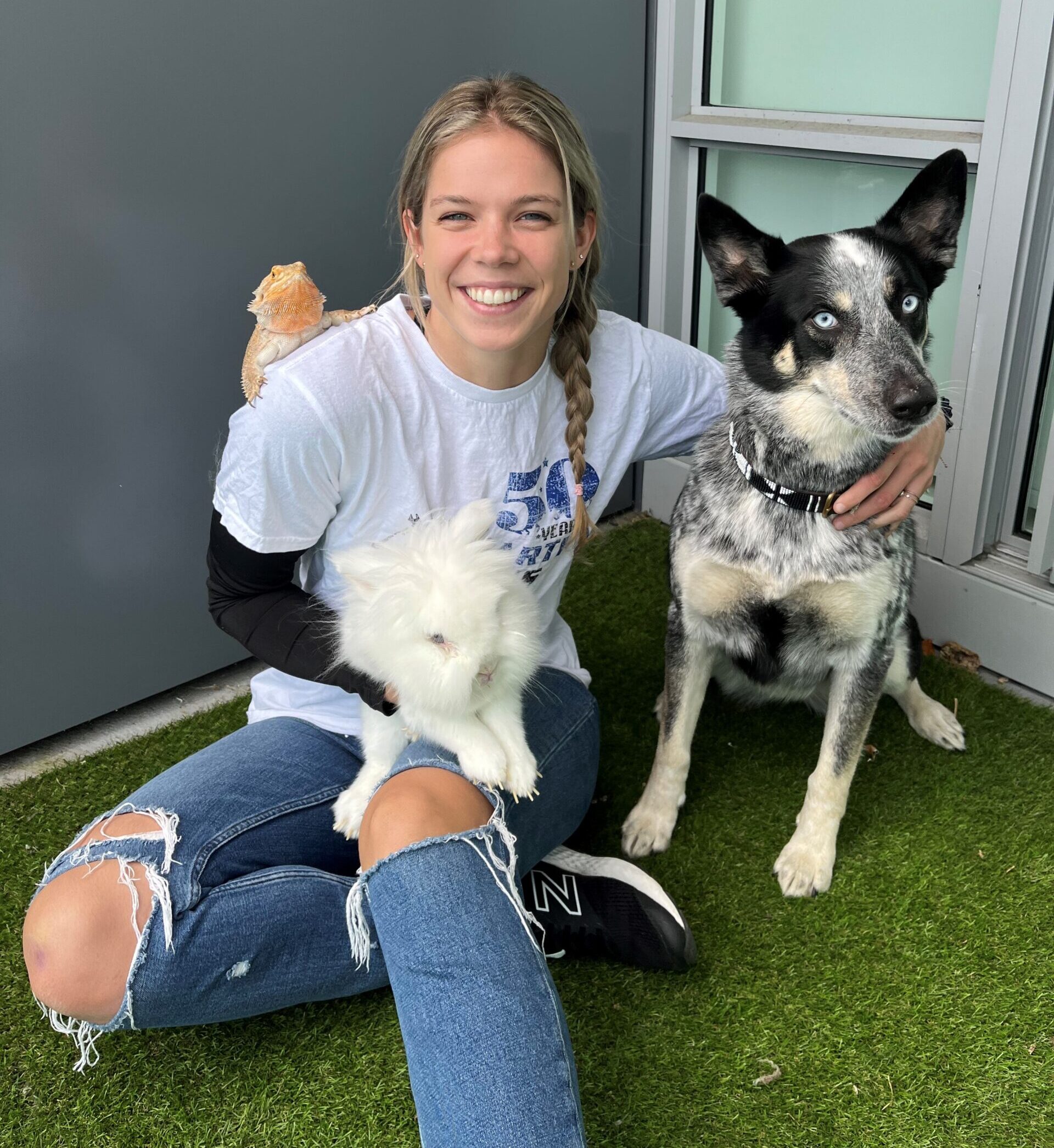 PETERBOROUGH, ON (October 26, 2022)
The Peterborough Humane Society (PHS) has received a $25,000 donation from Kawartha Downs Raceway.
The $25,000 will be distributed to the Peterborough Humane Society's Our Pet Project capital campaign to build the Peterborough Animal Care Centre (PACC). In recognition of this generous gift, a dog adoption suite will be named in honour of Kawartha Downs and will also be recognized on the Donor Wall located in the lobby of the new PACC.
"Kawartha Downs provides entertainment for families and supports the community. We are also all animal lovers here! Kawartha Downs is very proud of our community partnership with the Peterborough Animal Care Centre!" shared Summer Nickerson-Hagen, Kawartha Downs. "Kawartha Downs would like to recognize the hard work and dedication of the Peterborough Animal Care Centre in caring for our community's most vulnerable pets."
"Support from local businesses like Kawartha Downs is extremely important to the success of this project. This new Centre will set a new standard in animal wellness and care, Peterborough will be part of a Canadian-first, which will support our local businesses and community. We are grateful for these relationships, they are a true representation of what makes our region so remarkable!" says Shawn Morey, Executive Director at Peterborough Humane Society.
The Peterborough Animal Care Centre will be over 24,000 square feet and include a state-of-the art Animal Adoption & Education Centre, Publicly Accessible & High-Volume Spay/Neuter Clinic and a Provincial Dog Rehabilitation Centre.
---
Media Contact:
Kassie Graham, Marketing & Communications Coordinator
Peterborough Humane Society
k.graham@ptbohs.com | Cell: 705.872.1648
About Our Pet Project
Our Pet Project is the capital campaign for the new Peterborough Animal Care Centre (PACC). A Canadian First, this innovative Centre will host three programs under one roof. A publicly accessible Spay and Neuter Clinic, an Education and Adoption Centre and a cutting-edge Dog Rehabilitation Centre in partnership with the Ontario SPCA & Humane Society. Construction is underway at 1999 Technology Drive, Peterborough with a Winter 2022 completion.
About the Peterborough Humane Society
The Peterborough Humane Society (PHS) is a registered charity that advocates for animals by rescuing lost, stray and homeless pets throughout Peterborough County. It is an Open Admission for Life Centre and the largest animal shelter in Peterborough County. All animals in their care receive veterinary care, vaccinations and are microchipped, and spayed/neutered prior to being adopted. PHS does not receive any government or institutional funding for their operations and relies on generous donations from the community.
About Kawartha Downs
Kawartha Downs is a multifaceted entertainment centre located in Fraserville, ON. We offer fun for the whole family through summer events, concerts and harness racing. Our proudest achievement is our support of local businesses and endeavours to serve the surrounding communities.
Sign up for news and updates