Peterborough Humane Society Partners with Pet Tech Startup, DocuPet
by studioptbo-hs | Media Releases | November 5, 2019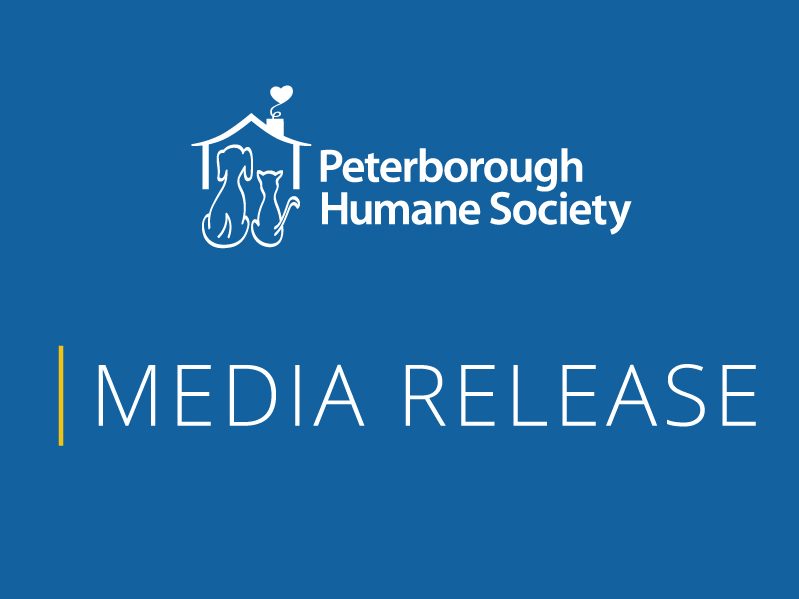 Innovative pet licensing solution brings new value to mandatory pet tag program
Peterborough Humane Society, ON – Nov 4, 2019 – The Peterborough Humane Society is delighted to announce that, starting today, pet licensing is going to become easier and will help protect more pets. That's because they have partnered with DocuPet (peterborough.docupet.com), a social enterprise and the country's leading provider of pet tag, lost pet recovery, and pet licensing services.
Licensing dogs and cats is mandatory in the City of Peterborough.
"Pet licences are really important for the provision of animal welfare and public safety here in Peterborough," says Shawn Morey, Executive Director at Peterborough Humane Society. "Properly identified animals are five times more likely to be returned home safely, reducing the number of stray animals that enter our shelter and keeping families together."
DocuPet allows pet owners to register and renew pet licences online. When licensing, pet owners can choose a standard city tag or, for an additional fee, they can select from any of more than 25 designer tag options. They can also choose to add their pet's name and their phone number to each tag.
Each DocuPet tag has a unique code that is linked to their HomeSafe™ Lost Pet Service. Similar to the Amber Alert service, HomeSafe™ allows pet owners to send Lost Pet Reports that are received by local pet owners and animal welfare organizations who can help find and return the pet. Anyone who finds a lost pet can also use the code on the tag to reunite the pet with the pet owner. DocuPet provides a 24/7 free hotline to aid in the return of animals.
"We call them pet tags that help all pets," says Grant Goodwin, DocuPet's CEO. "Our tags help pets get home quickly at no cost, but the purchase of them also helps fund animal welfare initiatives so pets in crisis can also find safe and happy homes."
One in three pets will become lost at some point in their lifetime. Of the 6.5 million pets that enter shelters each year, only 11% are returned to their owners. "Registering pets and ensuring each has easily accessible identification is our way to reduce shelter intakes and provide a little stress relief for owners of wanderlust pets," says Goodwin.
Peterborough pet owners can license their dog or cat online at peterborough.docupet.com, or by calling 1-855-249-1370 between the hours of 9:00 am and 8:00 pm, Monday to Friday. They may also visit to purchase a license in person.
The fee for an annual pet licence varies depending on whether the animal is a dog or cat and intact or altered, as well as time of year the license was purchased. Senior discounts are also available for residents over the age of 60. Licences are valid until January 31st of the following year.
Regardless of whether the licence is purchased online, by phone or in person, DocuPet will mail tags and an information package to pet owners within two business days.
If community members hold a current pet licence, it will remain valid until January 31st, 2020. Licence-holders can expect to receive renewal information well in advance of the expiry, but should they want to activate their online account earlier to utilize the HomeSafe™ Lost Pet Service, they can do so right away at peterboroughdocupet.com
Sign up for news and updates