"Ground-digging" ceremony held at future Peterborough Animal Care Centre
by Kassie Graham | Media Releases | June 29, 2021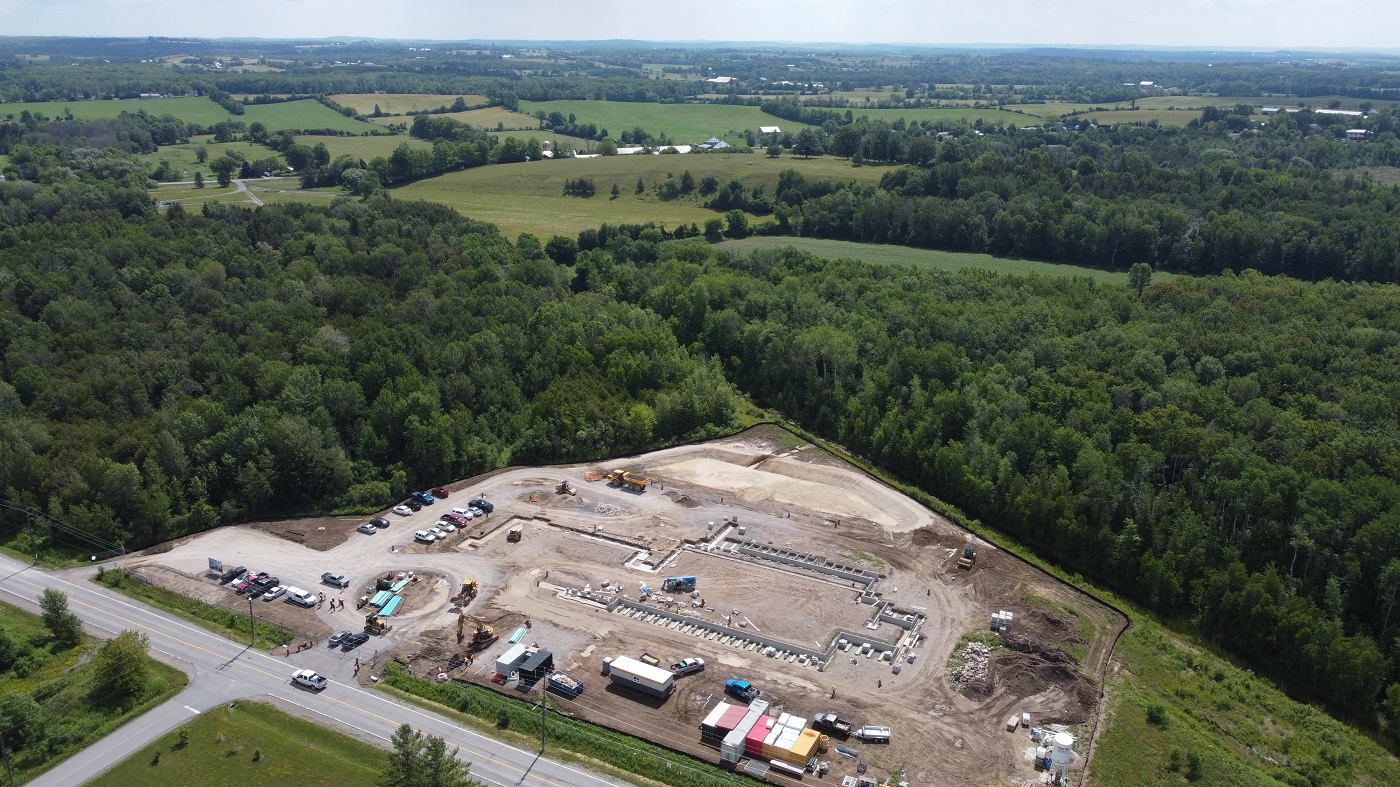 Peterborough, ON (June 28, 2021) – A small (and excited!) group gathered together earlier today at 1999 Technology Dr., home to the future Peterborough Animal Care Centre, to tour the site and celebrate construction progress on the innovative animal wellness facility.
Construction began in early May but due to COVID-19 restrictions and the stay-at-home order in place, a traditional groundbreaking ceremony was not possible at the time. Today, members of the Peterborough Humane Society's staff and Board of Directors gathered with partners from the Ontario SPCA and Humane Society, along with local city councilors. To help mark this special occasion, the group was joined by VIP guest, Thor, a dog currently in the care of the Peterborough Humane Society.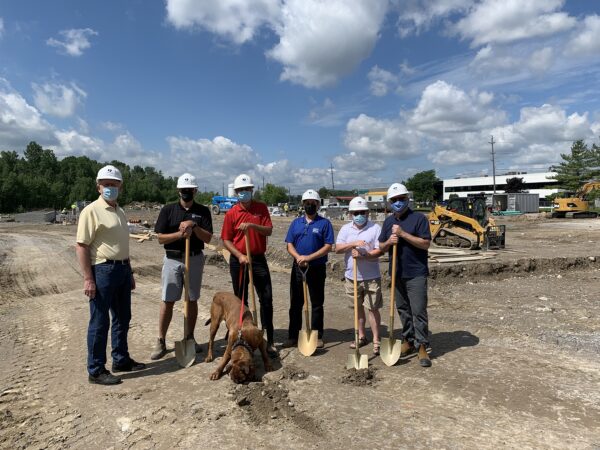 "Thor is a perfect example of how the new Centre will impact the lives of animals in need," says Shawn Morey, Executive Director of the Peterborough Humane Society. "He's unneutered and waiting to get a spot for his surgery before he can be adopted. With backlogs at veterinary and spay/neuter clinics throughout the region, animals like Thor wait weeks or even months to get in for surgery. When we have our spay/neuter clinic at the new Centre, we'll be able to spay/neuter up to 25 animals a day, which means animals won't wait as long and will be ready for adoption and to meet their forever families sooner."
The Centre will include the Peterborough Humane Society's Adoption & Education Centre, a publicly accessible Spay/Neuter Clinic and a Provincial Dog Rehabilitation Centre in partnership with the Ontario SPCA and Humane Society. Designed to provide optimal conditions for animal wellness, the Centre will include hospital grade HVAC systems to provide the best in infection prevention and control.
"The Ontario SPCA and Humane Society is excited to be partnering with the Peterborough Humane Society to build a new complex that will advance animal well-being both locally and across Canada," says Daryl Vaillancourt, Chief, Humane Programs & Community Outreach, Ontario SPCA and Humane Society. "The Provincial Dog Rehabilitation Centre, which will be operated by the Ontario SPCA, will be custom built to help dogs who need more support and individualized care than an animal centre can provide. It will fill a critical and significant gap in current services by addressing the individualized needs of dogs most difficult to adopt."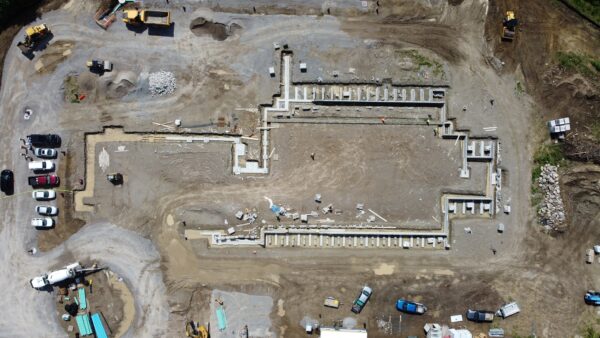 The Peterborough Animal Care Centre, designed by local firm Lett Architects, will set a new standard for animal wellness. General contractor, PEAK Construction Group Ltd, is on target to complete the build by December 2022. Other local trades and professionals helping bring the innovative facility to life include Cambium, Cremer Brothers Electric, DM Wills, Havelock Metal Co., ICI Roofing, KCM Metals and WCS Masonry.
"It truly takes a village on a project like this and many steps have led to this milestone, from collaborating with the Otonabee Region Conservation Authority (ORCA) to conserve over 12 acres of wetlands on the site, to conducting environmental assessments with Cambium, to consulting with Hiawatha First Nation in recognition that the property is on traditional and treaty territory, including completing an archeological assessment. We're so grateful for our community partners in helping us on our journey to the new Centre," says Morey.
In addition to serving pets and people throughout Peterborough & the Kawarthas, and beyond, the new Centre will support approximately 50 jobs throughout construction and create 20 new, full-time jobs once complete. It will also boost opportunities for collaboration and community partnerships, bringing more resources to the community.
To date, just over $7.6M of $10M has been raised and the Peterborough Humane Society continues to work towards its fundraising goal. Learn more about how to make your own impact by visiting ourpetproject.ca
Sign up for news and updates