Miskin Law donates $50,000 towards 'The Home Stretch' campaign for the new Peterborough Animal Care Centre
by Kassie Graham | Media Releases | July 19, 2023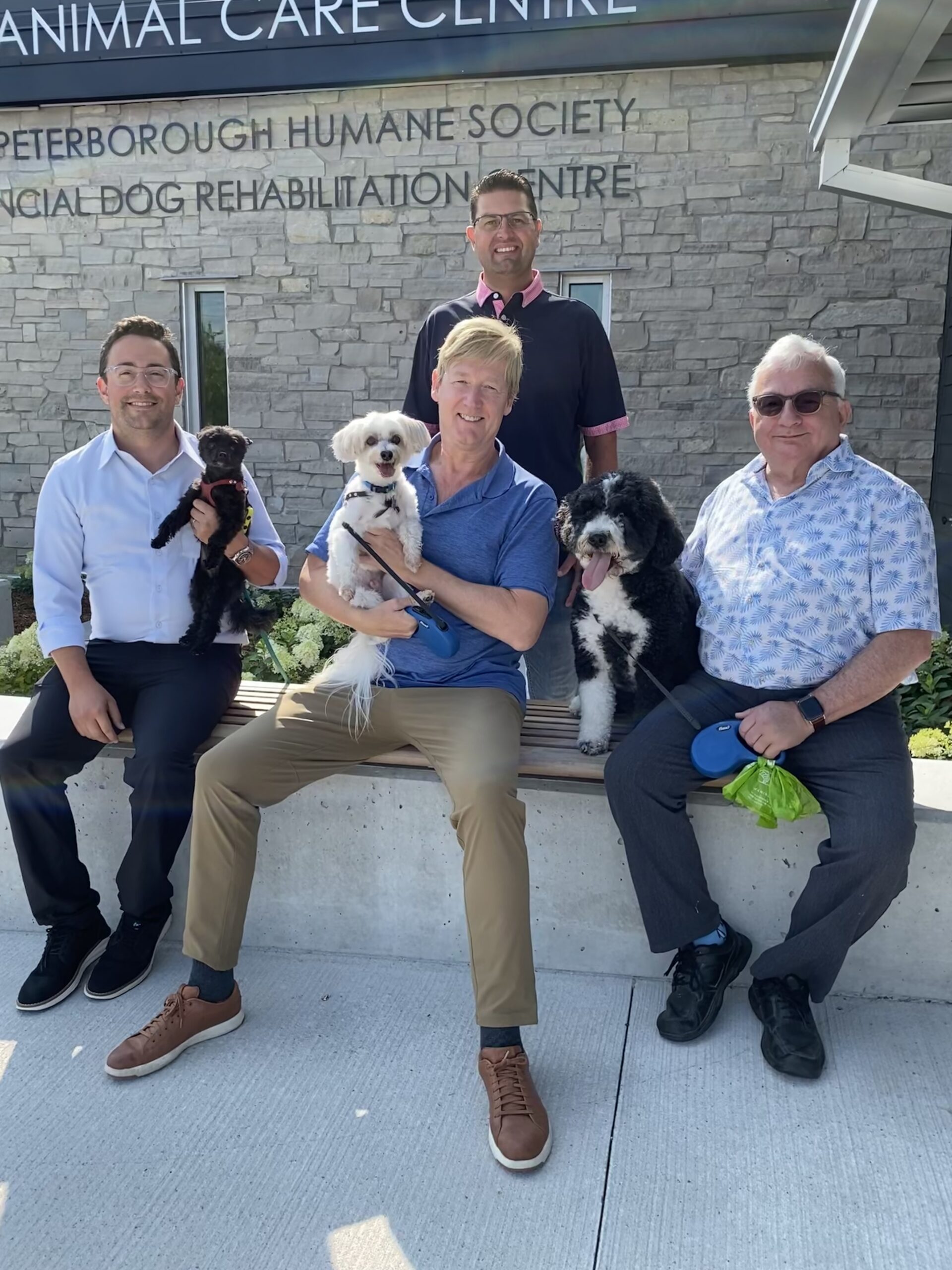 PETERBOROUGH, ON (July 19, 2023) – Announcement
The Peterborough Humane Society is one step closer to their capital campaign goal. Local law firm, Miskin Law, has donated $50,000 towards the new Peterborough Animal Care Centre (PACC) at 1999 Technology Drive.
"We are so grateful for our incredible local businesses, like Miskin Law, that go above and beyond to support our organization's evolving mission to provide more programs and services for animals and people in our community." shares Shawn Morey, Executive Director at Peterborough Humane Society.
On July 14th a dedication ceremony for the new Miskin Law Boardroom took place, with all Miskin staff and their dogs in attendance. Murray Miskin, the founder of Miskin Law stated "We are so happy to be here, with our beloved pets, to celebrate the new facilities. Today, and only today, this room belongs to our dogs. We know that the Boardroom will be a great community resource and will help Peterborough Humane Society staff day to day in getting their vital work done."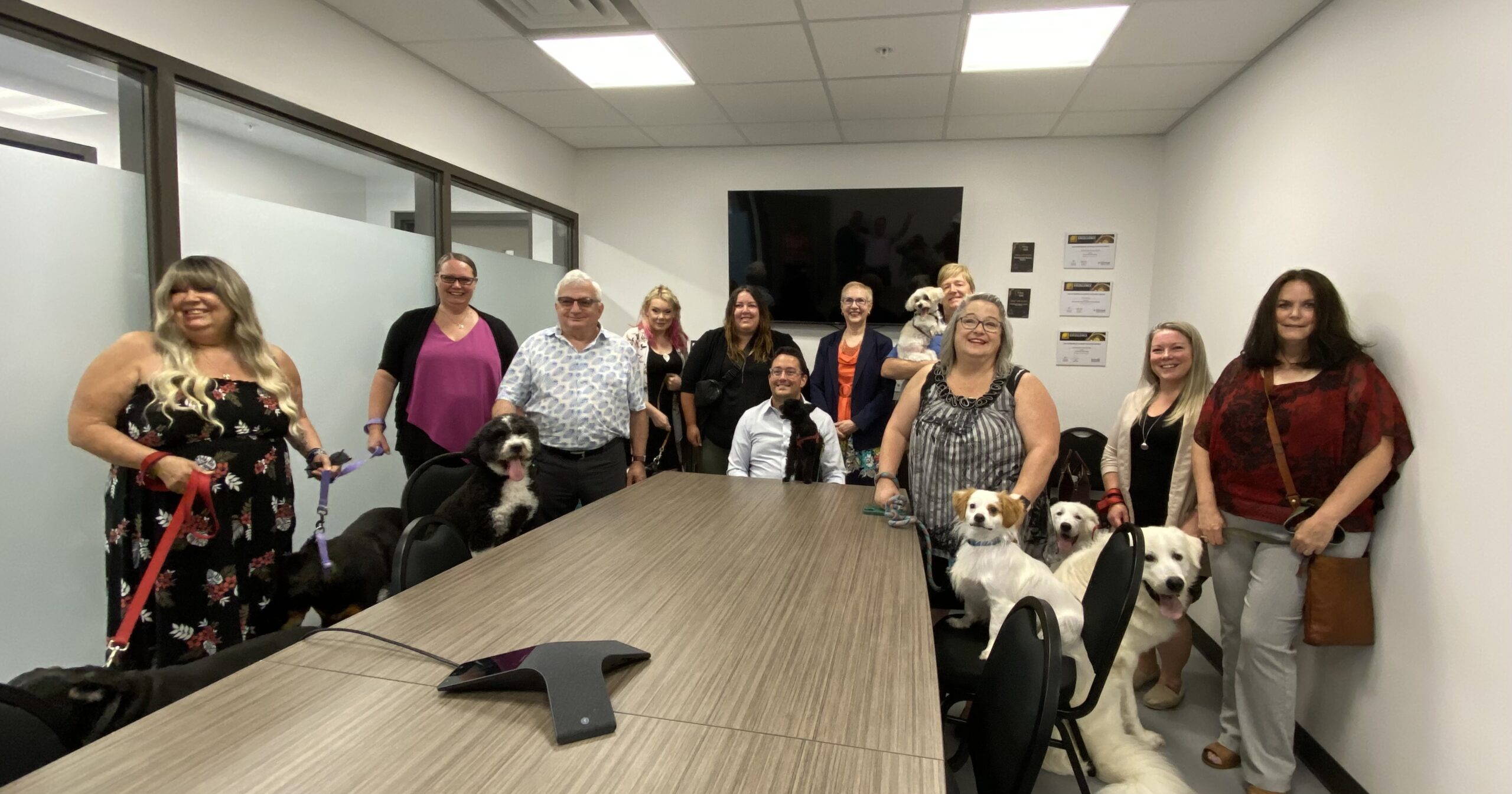 "The PACC's Adoption and Education Centre, including spaces like the Boardroom will allow us to expand our services. We are able to not only offer more opportunities to our staff, but also provide a community space for individuals, local businesses and service groups looking to rent out a space for meetings and functions." says Morey.
In honour of this generous gift, the Boardroom at the Peterborough Animal Care Centre has been named in recognition of Miskin Law and the law firm also been identified on an outside bench, and on the Donor Wall located in the lobby.
The Peterborough Humane Society recently launched the latest stage of the capital campaign to raise the final $3 million needed to meet the $13 million goal for the Our Pet Project. Completing 'The Home Stretch' of the fundraising campaign will allow PHS to focus on expanding services and improving animal wellness. Information on the new Centre and the fundraising campaign can be found on www.ourpetproject.ca
---
Media Contact
Kassie Graham, Marketing & Communications Coordinator
Peterborough Humane Society
1999 Technology Drive, Peterborough ON
k.graham@ptbohs.com | Cell: 705.872.1648
About Our Pet Project
Our Pet Project is the capital campaign for the new Peterborough Animal Care Centre (PACC). A Canadian First, this innovative Centre hosts three programs under one roof. A publicly accessible Spay and Neuter Clinic, an Education and Adoption Centre and a leading-edge Dog Rehabilitation Centre in partnership with the Ontario SPCA & Humane Society. Peterborough Humane Society has launched 'The Home Stretch' Campaign to raise the $3 million needed to meet the fundraising goal for the Our Pet Project capital campaign.
About the Peterborough Humane Society
The Peterborough Humane Society (PHS) is a registered charity that advocates for animals by rescuing lost, stray and homeless pets throughout Peterborough County. It is an Open Admission for Life Centre and the largest animal shelter in Peterborough County. All animals in their care receive veterinary care, vaccinations and are microchipped, and spayed/neutered prior to being adopted. PHS does not receive any government or institutional funding for their operations and relies on generous donations from the community.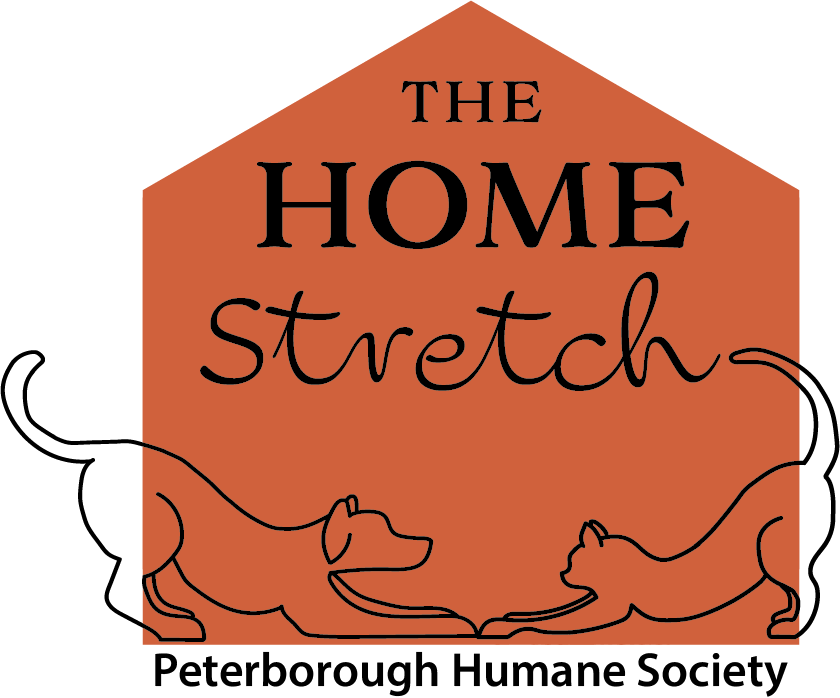 Sign up for news and updates