'Remembering Romeo', pet photo fundraiser raises $700 for Peterborough Humane Society's Safe Nights for Pets program
by studioptbo-hs | Media Releases | July 19, 2019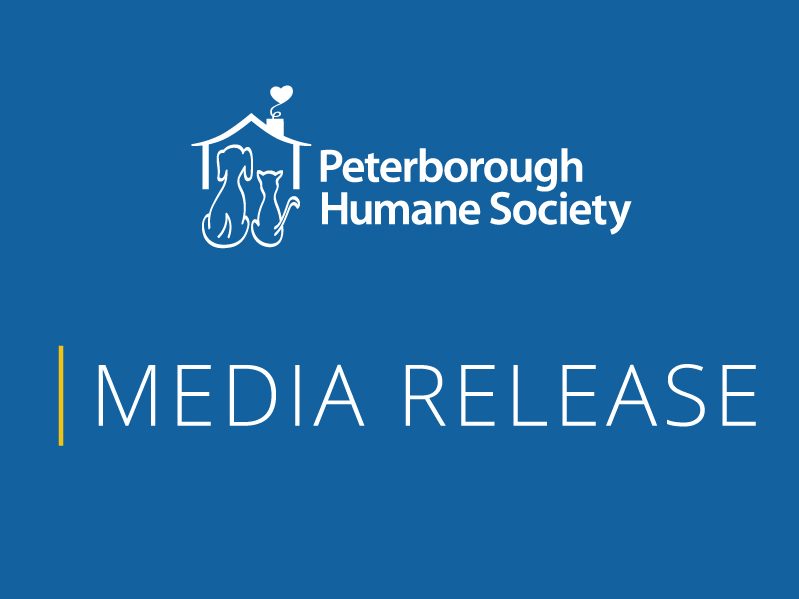 Tuesday, July 16, 2019
'Remembering Romeo', a pet photo fundraiser held last Sunday, July 14th to benefit the Peterborough Humane Society's Snoopy fund, raised $700, covering 14 safe nights for the Pets program.
Organized by local businesswoman Tracey Ormond and photographer Heather Doughty, people had the opportunity to bring their pet to the Peterborough Chamber of Commerce (175 George St. N., Peterborough), where they posed for a photo with their pet and received a digital portrait from Doughty. In total, four cats and 15 dogs were photographed with their owners.
While there was no cost for a portrait, people were encouraged to make a donation. Each donation to the Snoopy fund enables the society to offer temporary shelter for pets when their owners are faced with hospitalization, domestic abuse, or temporary displacement.
"The Peterborough Humane Society is very grateful to have community supporters like Tracey and Heather to support the Peterborough Humane Society's Safe Nights for Pets program. The funds raised by animal lovers in Peterborough will go towards our furry friends in their time of need and change the lives of animals who deserve a second chance," says Susan Dunkley, Manager of Development and Outreach at Peterborough Humane Society.
The fundraiser was inspired by the passing of Ormond's cat Romeo who passed away in June. At the time, Ormond realized she didn't have very many photos with her beloved pet. 
"I am humbled by the support of my friends and this community.  It was amazing to back a great cause in the name of Romeo. I want to thank Heather Doughty for capturing photos of the wonderful animals that joined us, and Stu Harrison and his team at Peterborough Chamber of Commerce for making the space available. We look forward to having this fundraiser again next year," says Ormond. 
Sign up for news and updates