Local Woman Leaves $741K To Build Peterborough Humane Society's New Animal Care Centre
by Kassie Graham | Media Releases | February 24, 2021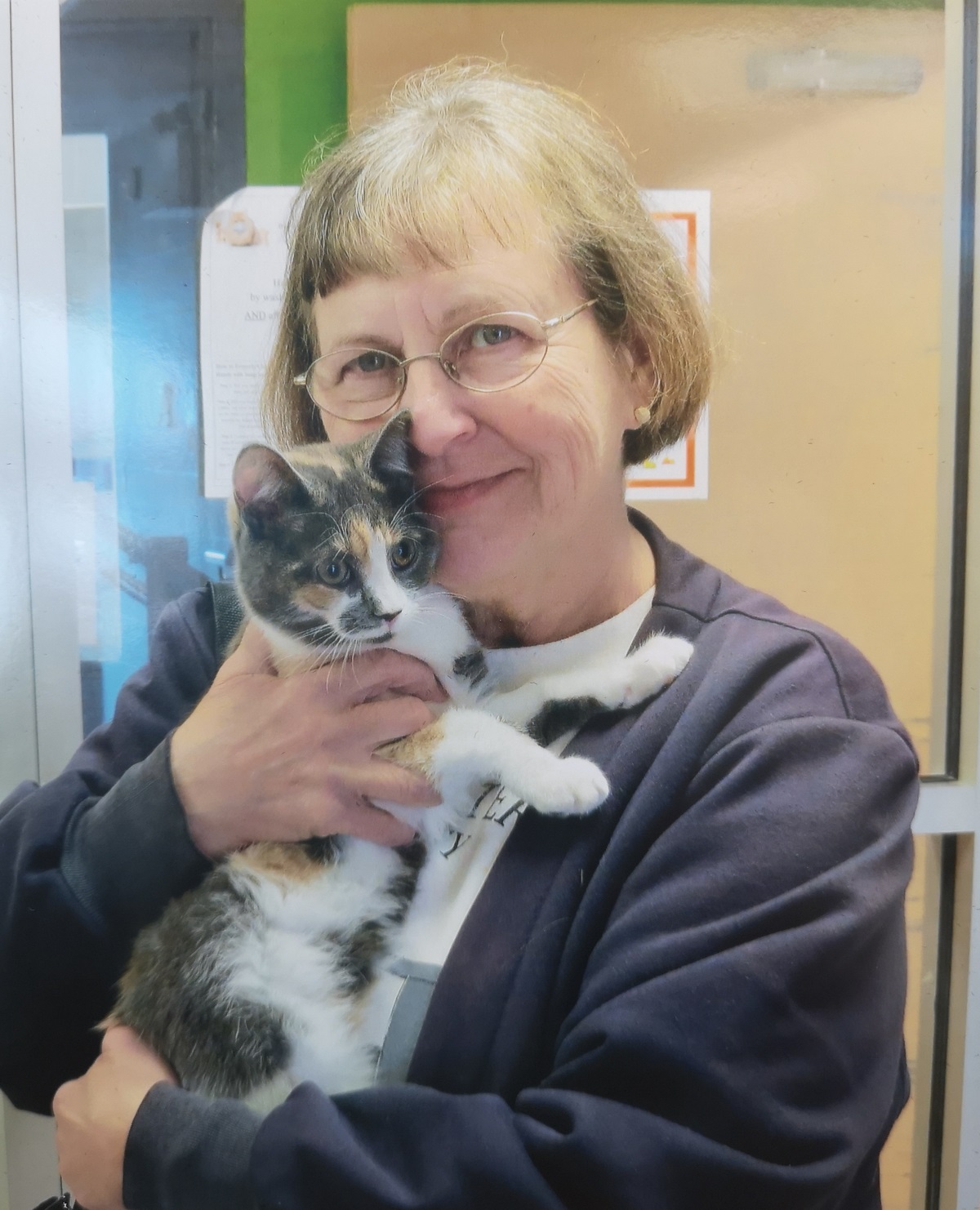 Peterborough, ON (February 24, 2021) – A Peterborough-area woman has left a generous estate gift to the Peterborough Humane Society. The donation will be used towards Our Pet Project – the building campaign for the Humane Society's new Animal Care Centre.
The donation comes from Cynthia (Cyndy) Richards, who left a gift of $741,000 for the Peterborough Humane Society in her will. Richards grew up in Peterborough. She spent most of her life working as an x-ray technician, working briefly in Toronto before leaving for Edmonton, Alberta where she lived for most of her career. Living primarily in the country, Richards owned both horses and cats. In 2000, she returned to her family home in Peterborough, bringing both her two horses and cats with her. All of her cats were rescues.
"Her whole life she had a deep love for animals," says Pat de Villiers, a long-time friend and Richards' power of attorney.
Richards was an avid volunteer at the Peterborough Humane Society. PHS Animal Care employee, Susan Lashmar, who has worked at the shelter since 2002 recalls of Cyndy "She would come into the shelter, take her coat off, say hi to everyone before starting her day and then she would spend all her time with the cats. She'd snuggle them, help groom them and loved every minute of it. She would come in as often as she could". Her donation will be used towards Our Pet Project – the building campaign for the shelter's new Animal Care Centre. This donation brings PHS significantly closer to realizing its fundraising goal required to build the new Centre.
Richards' legacy and love for animals will live on as the Centre's Cat Adoption Program will be named the Cynthia Richards Cat Adoption Program in her memory. Her name will be memorialized with signage in the Cat Adoption areas and on the Centre's Donor Wall in the Adoption and Education Centre's lobby. Thanks to Richards' support, the new Centre will provide each cat with more space and natural light. Improvements made to each animal's
space and the Centre's overall ventilation will help considerably with infection control, keeping cats healthy and shortening their stay in the shelter.
"We are so proud and honoured that Cynthia decided to leave a gift in her Will to support our organization's mission. Not only will it bring us much closer to building our new Centre that will enhance animal wellness, but the Cat Adoption spaces will give cats and kittens more space, natural light, more room to play, reduce wait times for spay/neuter, and most importantly, set them up to find their forever home that much sooner," says Shawn Morey, Executive Director at the Peterborough Humane Society.
Beyond increased cat adoption services, the new Centre will offer a range of services that will benefit the community. A publicly accessible Spay/Neuter Clinic will allow up to 5000 pets to have their surgeries completed each year. In addition, the new Centre will be home to Canada's first Provincial Dog Rehabilitation Centre. Funded and managed by the Ontario SPCA, the Dog Rehabilitation Centre will provide behavioural therapy for neglected and abused dogs to help them prepare for their forever homes.
The Peterborough Humane Society still needs support to cross the finish line and build its new Centre! Community members interested in learning more on how to leave a gift in their will or making a donation to help build the new Animal Care Centre are encouraged to contact Alex Tindale, Campaign Manager at a.tindale@ptbohs.com or visit ourpetproject.ca.
Sign up for news and updates