Giving Tuesday – Louis' Story
by Kassie Graham | Media Releases | November 28, 2022
PETERBOROUGH, ON (November 29, 2022)
Giving Tuesday is a global generosity movement that takes place each year after Black Friday. It is a day devoted to giving back, helping those in need and working towards a brighter future. By making a donation to the Peterborough Humane Society today, you'll help match thousands of animals with loving families in need of the unconditional love that animals bring to our lives.
To highlight the power of your Giving Tuesday donations, we wanted to share the story of a very special dog: meet Louis!
The story of Louis has seemed almost like a miracle. Louis, a 2.5 year-old hound mix, came into the care of the Peterborough Humane Society (PHS) in May 2022 after he was found at large in Keene, ON. He spent months in our care, receiving medical attention and neutering before going up for adoption. By mid-June he was ready to find his new family! Although he had stolen the hearts of all the staff at PHS with his sweetness, he spent many months looking for his 'fur'ever family. Louis' only hurdle was needing a family who was hound- savvy and could keep his nose and wandering nature in check.
Finally, after months of waiting, in September Louis finally found a family to call his own.
Louis' adoption was one of the highlights of our year, the shelter sweetheart had finally gone to a home. Unfortunately, the celebration was short lived.
Due to his hound nose and the anxiety of new surroundings, Louis managed to escape by slipping his collar shortly after being with his new family. His family, PHS staff and many volunteers worked tirelessly to bring him home, after exactly one month on the run, our team successfully secured Louis and brought him back to PHS!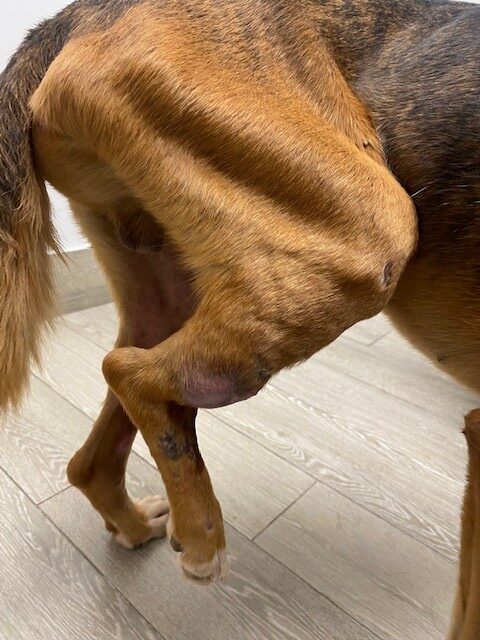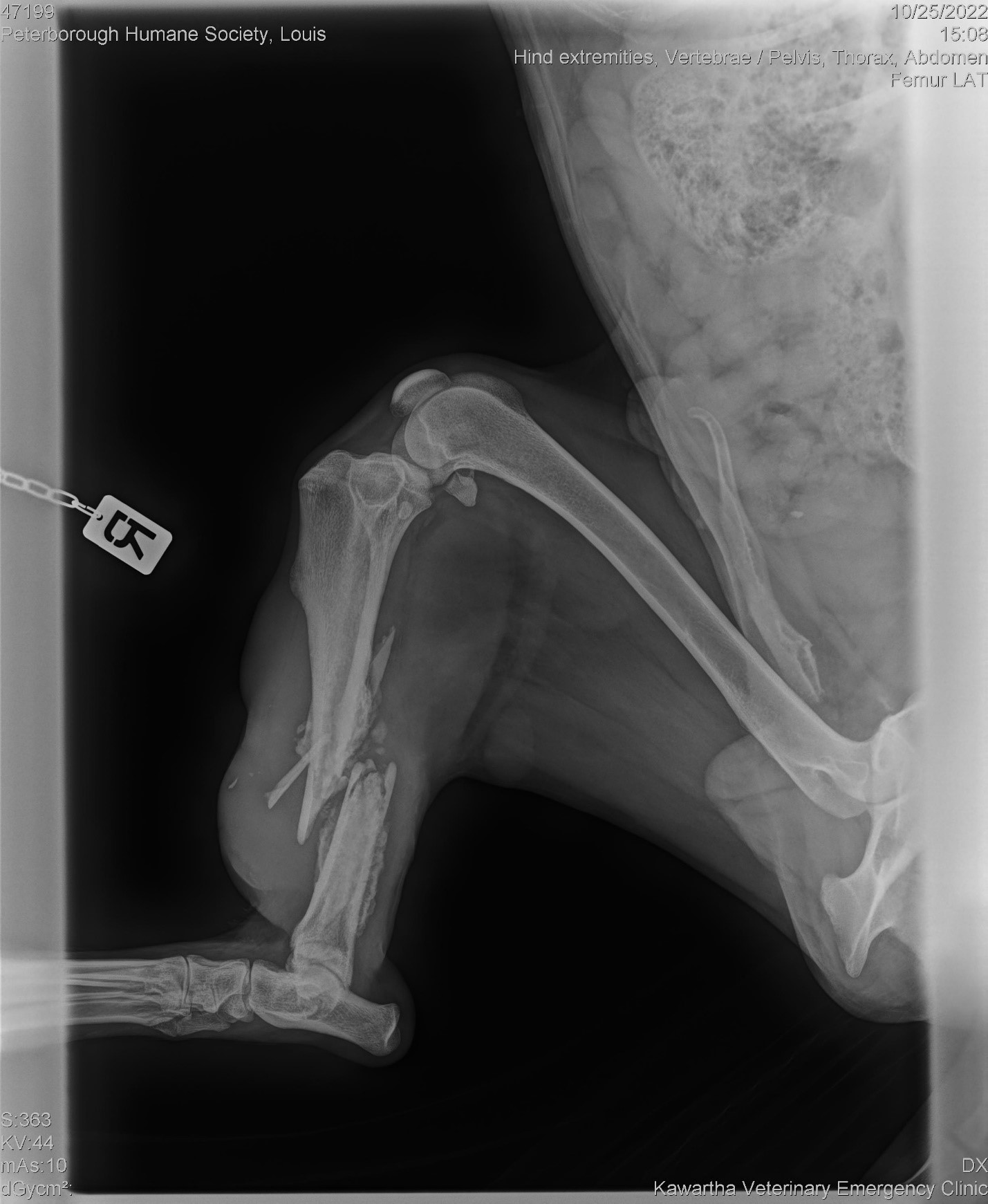 Unfortunately, being out on his own for so long paid a toll on his physical health. His hind leg was visibly hurt and he was suffering dehydration and starvation. X-rays showed that he had a broken leg and required immediate amputation.
Louis has shown the characteristics of a true survivor and warrior after surgery. He was even up and walking on his first day back with us and has healed phenomenally since. He is now in foster care while he finishes his recovery.
Louis' story is just one of the incredible examples of the care PHS provides to animals that come into our care. You can be a huge part of our ongoing care journey for animals by giving back this holiday season and donating to help animals in need of life changing care…
We know that miracles happen, and you can help bring holiday magic to animals in need. This Giving Tuesday, please donate to help change the lives of hundreds of lost, abandoned or injured animals like Louis who come into the care of PHS so they can find their 'fur'ever homes.
This GivingTuesday, please donate to help change the lives of hundreds of lost, abandoned or injured animals like Louis who come into the care of PHS so they can find their 'fur'ever homes.
---
Media Contact:
Kassie Graham, Marketing & Communications Coordinator
Peterborough Humane Society
k.graham@ptbohs.com   |   Cell: 705.872.1648 
About the Peterborough Humane Society
The Peterborough Humane Society (PHS) is a registered charity that advocates for animals by rescuing lost, stray and homeless pets throughout Peterborough County. It is an Open Admission for Life Centre and the largest animal shelter in Peterborough County. All animals in their care receive veterinary care, vaccinations and are microchipped, and spayed/neutered prior to being adopted. PHS does not receive any government or institutional funding for their operations and relies on generous donations from the community.
Sign up for news and updates